Cook Islands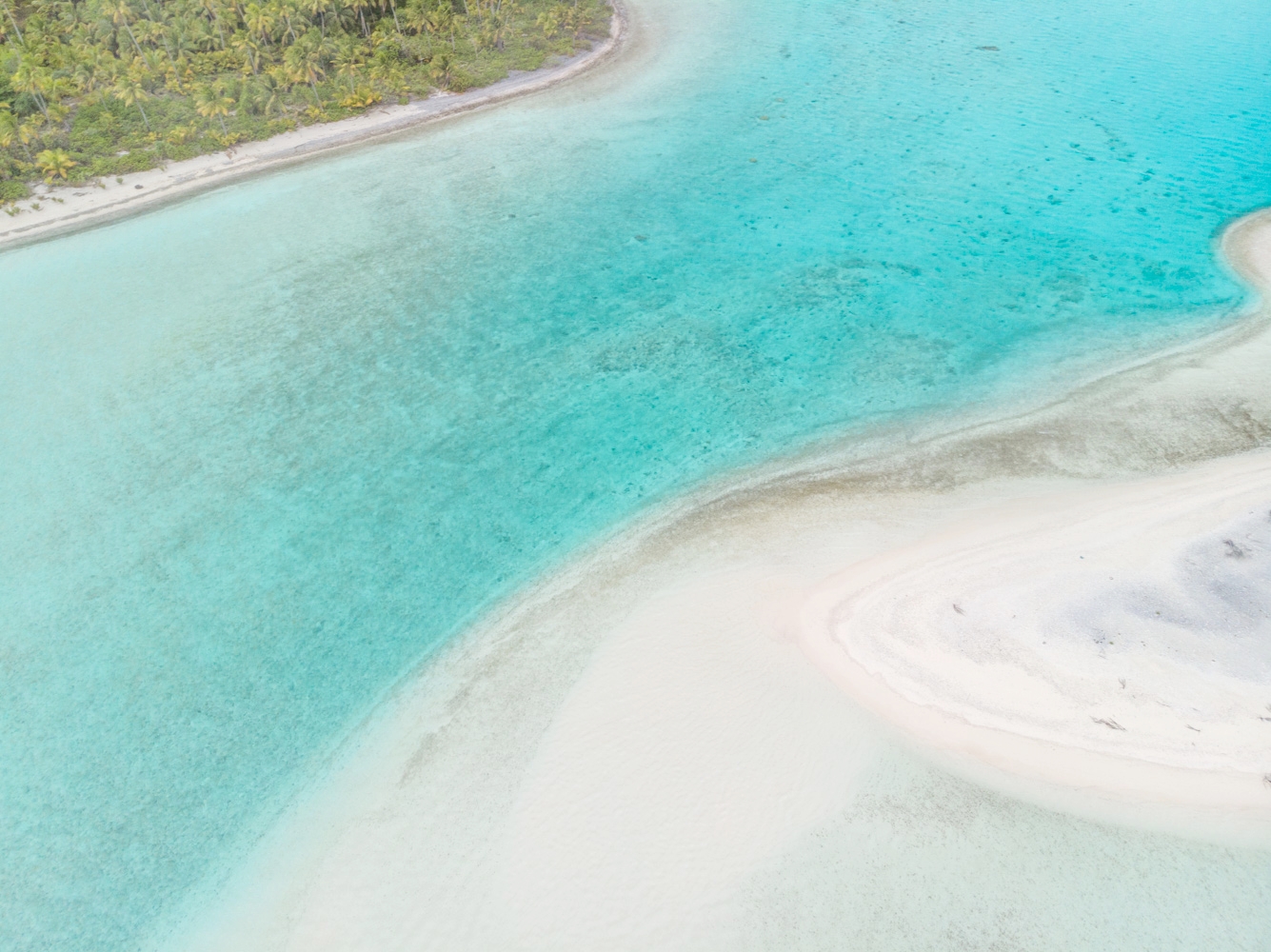 The Cook Islands in the South Pacific is made up of 15 islands. Although we wish we could have stayed long enough to visit all of them (how amazing would that be!?), we were lucky enough to explore two! We stayed on Rarotonga, the largest island, and took a day trip to Aitutaki, a more remote island with quite possibly the world's most beautiful lagoon.
We partnered with Cook Islands Tourism and Air Rarotonga for an unforgettable time in the sun.
If every airport and flight were as small and easy as Air Rarotonga, our travels would be a lot less painful and a lot more enjoyable!
Before we even landed, we understood why Aitutaki is a must see. Clear blue waters, white beaches and endless palm trees. We drank out of coconuts, snorkeled with giant fish, learned how palm trees grow, had beers on the beach and RELAXED!
We hopped on the last flight out the same day and before we knew it, we were already back to the mainland. We'll definitely be back to Aitutaki and next time, we might not make the mistake of leaving...
During our time on The Cook Islands, we stayed at Castaways Beach Resort, a small boutique hotel. The back door of our bungalow opened up to the sand and ocean! It was the ideal location, ten minutes from the airport and in the middle of all the places we wanted to see and restaurants and cafes we wanted to try.
Its a popular spot for the locals too. Luckily, we were there on a Friday night for the live music at the beach restaurant/bar. The guitarist is said to be the best in all of the Pacific Islands!
A few months back in Yellowstone NP, Hailey gave fly fishing a shot and caught her very first fish!
While on Rarotonga, we gave deep sea fishing a shot and it did not disappoint…
We went out in the middle of the Pacific ocean, saw plenty of whales and got lots of vitamin D. While we weren't lucky enough to reel in the big one, someone on our charter did catch a nice size Wahoo.
We took our catch to a local restaurant on the island where they prepared it for us - grilled and fried. Literally, ocean to table and so fresh! Paired on the beach with a Pina colada and cold, local beer, we couldn't have been happier.
As if one dinner wasn't enough, we stopped by the popular Muri Night Market for some local cuisine after.
Danny can only do so much relaxing, so when we were told there was a hike from one side of the island to the other, we couldn't pass it up! Especially with a mountain peak along the way called "The Needle".
We got a good sweat and some great views. It was a little windy, so we had the place all to ourselves, which is always fun!
Technically, every night is date night for us (7 month honeymooners over here!), but the authentic Polynesian show was an excuse to get dressed up and really let loose!
There were a ton of local dishes to try while we watched the dancers (Danny's favorite part of the night). We made new friends with the couple sitting next to us who we're celebrating twenty years of marriage! Originally from the islands, they gave us a few tips and suggestions for the rest of our stay.
The Cook Islands has so much to offer and it only takes 45 minutes to drive around the entire island of Rarotonga.
We went to cafes and breweries, beaches and lagoons, and went to restaurants with the freshest fish! We also met some of the friendliest people we've come across on all our travels.
This was the first of five islands we plan on visiting in the South Pacific. Tahiti, Samoa, Tonga and Fiji, the bar has been set!